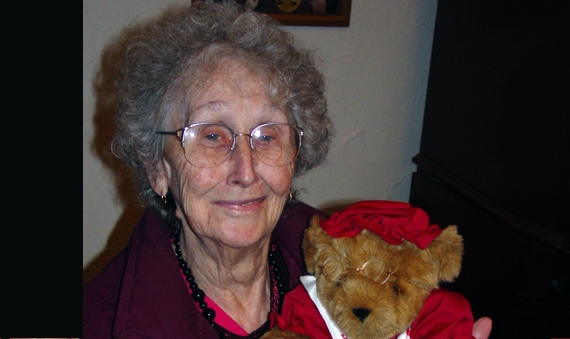 More media files associated with this campaign »
About this campaign
This is an example page. 
Texie was born Texie Bernice Winkle and was raised in the state of Washington. She came to California during WWII to work in the Richmond ship yards and never left.
Texie loved crossword puzzles and was able to do word searches to the end. Alzheimer's slowly took her away but she never stopped smiling. She left behind five children, Jerry, Arlene, Shirley, Dan and Carrol who miss her dearly.
She will always be in our hearts.
Updates
No Project Feeds available
Page 0 of 1, showing 0 records out of 0 total, starting on record 0
No updates available
This Campaign has begun funding. ♥ $5 minimum required. Campaign ends Thursday Jun 16, 11:59 PM UTC
Contributors

1
Funding amount $

7,000.00

$

3,500.00
Hours to go
Campaign by

United States
Emeryville, United States
22 Campaign(s)
4 Donated campaign(s)
Following 0 campaign(s)
Followers (

0

)

No followers available