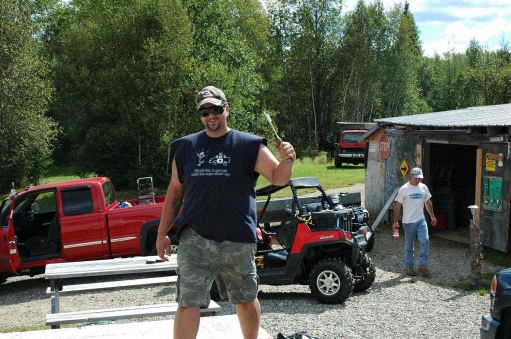 More media files associated with this campaign »
About this campaign
Hi My name is Marty MacDonald,and i started this Funeralfund page on behalf of Bill Wenzells funeral expenses.

As some of you know,Bill passed away June 12 2018.I'm hoping some friends and family would like to help Bills
family with the funeral expenses.I know times are hard every time of the year,but every donation would help a lot.

This Funeralfund page is being set up in an account for the funeral expenses only. This account will be transferred to
Crosswell's Funeral Home.Like i said,i hope some friends would like to help out.I don't really know what to say or how
to write this funding page.

I apologize because i wish i could write more,every couple of words i type i have to stop and pause for a few minutes.
If i was writing this on paper,i would have to re write it a hundred times because the paper would be soaked.

I'm praying for the family and hoping this Funeralfund works to help them out.They have some money,but not even
close enough to what it's going to cost.

I would like to thank everyone in advance for the donations that are made and God bless you.
I tried another donation site and spent hours trying to get it online,but it would not go through.
Updates
No Project Feeds available
Page 0 of 1, showing 0 records out of 0 total, starting on record 0
No updates available
This Campaign has begun funding. ♥ $5 minimum required. Campaign ends Wednesday Jun 27, 11:59 PM UTC
Contributors

15
Funding amount $

2,500.00

$

2,777.00
Hours to go
Campaign by

1 Campaign(s)
0 Donated campaign(s)
Following 0 campaign(s)