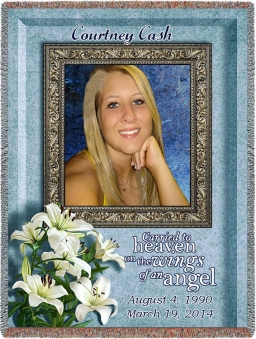 More media files associated with this campaign »
About this campaign
Courtney Cash, a 23 year old mother and great-niece of singer Johnny Cash was a victim of a brutal stabbing attack in her home. She leaves behind a loving family, a boyfriend who was also attacked and a baby daughter.
Please donate whatever you can to help with funeral and burial costs in lieu of flowers. Any monies that are not used for the funeral services will be put into a memorial fund for her baby daughter in the care of her grandmother.
Thank you for your kindness during this very difficult time.
Updates
No Project Feeds available
Page 0 of 1, showing 0 records out of 0 total, starting on record 0
No updates available
No contributors available
Funding closed on Monday Apr 07, 11:59 PM UTC
Contributors

0
Funding amount $

10,000.00

$

0.00
Campaign by

United States
Tennessee, United States
1 Campaign(s)
0 Donated campaign(s)
Following 0 campaign(s)
Contributors (
0

)
No contributors available