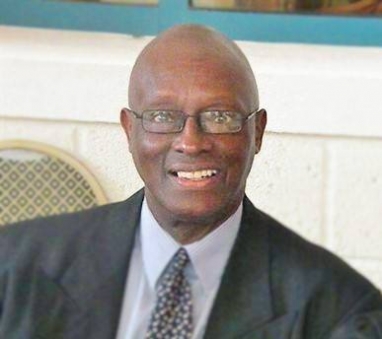 More media files associated with this campaign »
About this campaign
Dennis "Buddy" William Strong Jr. was born in Stanley, NC on August 5, 1939 and went home to the Lord on August 4, 2016.  He was the eldest son of Dennis W. Strong Sr. and Mozelle Conor Strong of Pittsburgh, PA.  He was a graduate of Homestead High School and a veteran of the US Air Force. 
Father of David (Tanarae), Michael (Sheila), Dina, Virgil (Melanie), and John D. (Kelly) Strong and Lisa Perry (Ben) and Kari Abdal-Khallaq (Jennifer).  Grandfather of 16 and Great Grandfather of 6.  Brother of Lena Borders (Joe), Brenda Frazier (Andrew), Sara Jones, Eric, Lester (Patrice), and Tim (Jane) Strong and the late Docia Puryear (Robert) and Joyce Singletary (Nathan).

We ask for your help to cover funeral expenses in Barbados 16th and a "Celebration of Life" service in Pittsburgh, PA.
The funeral service takes place on Tuesday August 16, 2016 at St. Dominic's Roman Catholic Church, Maxwell, Christ Church, Barbados at 4pm.
and


The "Celebration of Life" memorial service will be held on Saturday, August 27th from 11am - 2pm at Triumph Church, 1293 Mt. Nebo Road, Sewickly, PA 15143.  Repast immediately following the service.
Thank you all for all of your love, support, prayers, and condolences.   The Strong Family.
Updates
No Project Feeds available
Page 0 of 1, showing 0 records out of 0 total, starting on record 0
No updates available
This Campaign has begun funding. ♥ $5 minimum required. Campaign ends Monday Aug 29, 11:59 PM UTC
Contributors

10
Funding amount $

15,000.00

$

1,975.00
Hours to go
Campaign by

United States
Buffalo, United States
1 Campaign(s)
0 Donated campaign(s)
Following 0 campaign(s)
Followers (

0

)

No followers available