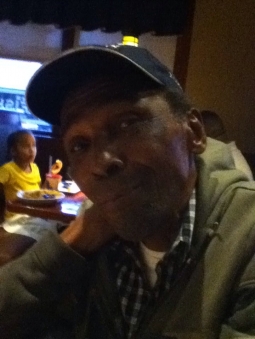 More media files associated with this campaign »
About this campaign
Just less than a week ago a father of four left this world and went into our Father's heavenly arms, but that isn't to say that he hadn't had a very long fight before departing. Prior to his passing Donald had a grueling three months stay at a local hospital after an operation left him unable to retain any nutrients via his feeding tube. It had then been a series of nightly scares, tube entering and removing, and ebbing waves of hopefulness followed by crushing despair for his family. While hospitalized, his wife worked tirelessly to move through the medicaid application system with the goal of insuring her husband and possibly moving him to a more renown hospital. The process however took longer than the three months that Donald fought to anchor himself to this world and he had passed on before any status was granted. 
We know Donald to be a positive man, strong in body as well as spirit. At the age of 74 he had never once entertained the idea of retiring though it had been insisted upon by mostly everyone. He worked even as his memory began to deteriorate, what was diagnosed later as an onslaught of dementia/Alzheimer's. Though there were days I was certain that he had little to no idea as to who I was he still spoke to me, a stranger to him, with the most tenderness I've ever experienced. As the date of his burial approaches I find myself unable to have the proper time to recount our warm moments together as father and daughter -- instead I am beside myself with worry and fear financially as to what will happen to my father regarding his final send-off. As I write this description I am also exhausting any and all local resources allotted to families who find themselves in this situation. To all those debating whether or not to give: first I thank you for reading my father's story and I ask you that if you are unable to donate a monetary donation please pass this link forward to someone who you believe would be in a place to assist us in this last goodbye to my father. 

If anyone has any additional questions, would like to speak more in depth about this situation or are in a similar situation in which you need someone to speak with my email is anifertnoxid@gmail.com. Thank you all again and enjoy the time with your families this holiday season.

Updates
No Project Feeds available
Page 0 of 1, showing 0 records out of 0 total, starting on record 0
No updates available
No contributors available
This Campaign has begun funding. ♥ $5 minimum required. Campaign ends Monday Jan 11, 11:59 PM UTC
Contributors

0
Funding amount $

3,000.00

$

0.00
Hours to go
Campaign by

1 Campaign(s)
0 Donated campaign(s)
Following 0 campaign(s)
Contributors (
0

)
No contributors available
Followers (

0

)

No followers available