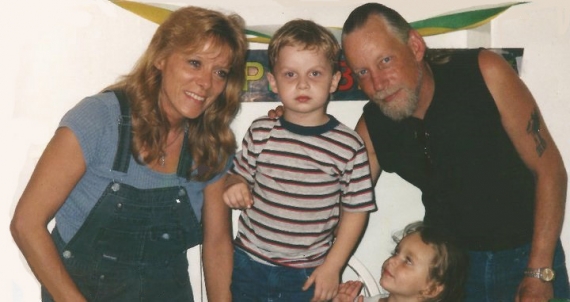 More media files associated with this campaign »
About this campaign
As my father's only family that is able to suddenly arrange his services, I kindly ask for any donation possible. He has been a loving grandfather, father, husband and friend to many. He was always a willing and wise teacher of his trade, that people could count on. John M. Clauss was an admirable hard worker, always willing to make time however he was able and a man to be remembered with respect.

>>  Due to double the fees and site editing flaws, I will be using this now:  https://www.gofundme.com/johnmarshallclauss   Thank you!
There's no greater loss than the loss of a loved one. The emotional strain of dealing with the loss is difficult enough, but to have to add to it the stress and worry of covering the expenses related to a death can be overwhelming. The expense related to a death can be exorbitant, from the cost of the funeral, memorial or cremation to medical expenses or even help in getting friends and family into town for the services.
 
Many people are turning to the help of others in covering these costs by setting up crowdfunding for funeral expenses as one way to receive help from friends, family, even from the kindness of strangers who want to help see you through this difficult time. 
No matter what the cause, it's never easy asking others for financial help directly. John has many friends that would like to pay their respects. Feel free to share and we greatly appreciate any consideration. Thank you and God bless!
Updates
No Project Feeds available
Page 0 of 1, showing 0 records out of 0 total, starting on record 0
No updates available
This Campaign has begun funding. ♥ $5 minimum required. Campaign ends Thursday Oct 12, 11:59 PM UTC
Contributors

3
Funding amount $

10,000.00

$

95.00
Hours to go
Campaign by

United States
Lake Geneva, United States
1 Campaign(s)
0 Donated campaign(s)
Following 0 campaign(s)
Followers (

0

)

No followers available