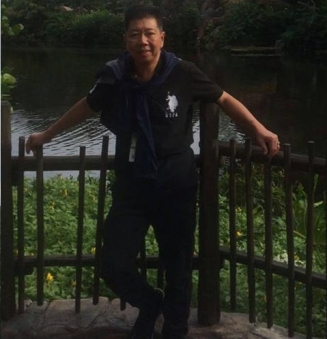 More media files associated with this campaign »
About this campaign
    Your father just passed away 2 weeks ago, and you went to California to take care of the funeral and mourn the loss of your father.  And now we mourn the loss of you...   and I must go to California to take care of your funeral arrangements and mourn you...  I still cannot believe that you are gone.  You treated me like your own son, with all the talks, lectures, and wisdom that you always shared with me since before I was even a teenager.  It's been 23 years since you first started giving me your guidance, and I was not prepared to go on without it.   
    On January 11, 2016, Jonathan Yuen, age 56, passed away in Los Angeles, CA due to a heart attack.  This is ironic that his heart is what caused his death, when his heart was so warm and full of love.  He worked very hard for his family and loved everyone so much.  I'm sure those who came to Sing kee remember him for his smiles, sense of humor, and love for everyone.  He was never a man of complacency, always working on improving himself, including his health.  This is why we still can not believe that you are gone...  
    Dear friends, this is the situation.  Jonathan passed in LA, but we wish to have services in San Diego, where he is from, and also where we just had his father's services.  That requires transportation from LA to San Diego.  After the services, we plan on bringing him back to Dallas, TX.   He left us so suddenly, that we are not prepared for any of this.  Every penny counts, and we appreciate anything at all that you guys can help us with during this time of need.  100% of all donations will go towards the costs of funeral, memorial services, headstone, and transportation costs of Jonathan.  Thank you everyone for showing love...  
Updates
No Project Feeds available
Page 0 of 1, showing 0 records out of 0 total, starting on record 0
No updates available
This Campaign has begun funding. ♥ $5 minimum required. Campaign ends Tuesday Jan 26, 11:59 PM UTC
Contributors

1
Funding amount $

35,000.00

$

5.00
Hours to go
Campaign by

United States
PLANO, United States
1 Campaign(s)
0 Donated campaign(s)
Following 0 campaign(s)