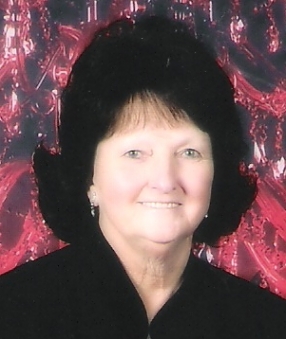 More media files associated with this campaign »
About this campaign
Born in Atlanta, GA. February 12, 1947, our mother, Joyce, was raised by Godly parents along with her two brothers. The youngest and the only girl of the three siblings, she quickly became "daddy's girl."
Her mother, who worked for Brach's Candy Company, taught her the virtues of a Godly woman, and was a devout homemaker and gardener. Her father, after retiring from years of service with the Marine Corps, went to work for The Atlanta Farmer's Market. Both parents loved the outdoors and would often load the family into their Winnebago Motor Home and head to Lake Allatoona for a fun time of fishing, swimming, and picnicking.
Mom's interest in music was fueled when her father gave her a new piano for her 9th birthday. While she did take formal piano lessons, she taught herself to play by ear, adding her own unique style to any tune. She fell in love with Country and Gospel music, and during her lifetime wrote a number of songs.
 She married our father, John Thomas Lanier, at the age of 18, in 1965. The two began a family together and raised four children: 2 boys, and 2 girls.
Momma never lost her passion for singing, playing, and writing music. Her experience included touring and recording with various Gospel groups and studio work as a background vocalist for various artists.
Perhaps, her most enjoyable and most memorable venture was when she toured and recorded with a Gospel trio formed by the late Herbert Sanders, the father of Steve Sanders, former vocalist for the famed Country group, The Oak Ridge Boys.
But her calling - and her greatest joy - was leading worship with her family at church. There was an undeniable anointing on her life until she took her very last breath in this world.
She also had a genuine love for people, and had a way of making everyone around her feel like a part of the family. She was a friend, a confidant, an encourager, and a Heavenly light to all who crossed her path. She was truly one of the most selfless, most compassionate, and most benevolent ladies one could have the privilege to know. She impacted countless lives through her music, her testimony, and Godly example.
Above all, she loved the Lord, and she loved her family. And she served both faithfully until disease weakened her body. 
Just after midnight, on Friday, October 23, 2015, our sweet mother finally took her Heavenly flight after a long and courageous battle with cancer.
This Funeral Fund account has been established by the Lanier Family in a sincere effort to fulfill our mother's wishes. Although any and every expression of love, condolence, and sympathy is deeply appreciated, the family is suggesting making a memorial donation in lieu of flowers to help defray funeral costs.
Thank you in advance for your prayerful consideration.
The Lanier Family 
Updates
No Project Feeds available
Page 0 of 1, showing 0 records out of 0 total, starting on record 0
No updates available
This Campaign has begun funding. ♥ $5 minimum required. Campaign ends Saturday Nov 07, 11:59 PM UTC
Contributors

10
Funding amount $

7,500.00

$

1,900.00
Hours to go
Campaign by

United States
JACKSON, United States
1 Campaign(s)
0 Donated campaign(s)
Following 0 campaign(s)
Followers (

0

)

No followers available