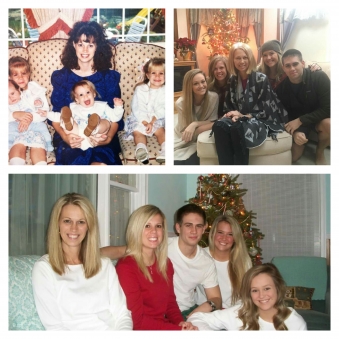 More media files associated with this campaign »
About this campaign
I've said it before 
And I'll say it again;
One day all of us will leave this earth
We just don't know when.
I think back to when I was little
When I came over every day;
You taught me how to tie my shoes
You taught me how to play.
Sometimes you took us swimming 
Other times we dressed up Nate;
I remember when I would stay the night
And you would let us stay up late.
You would let us go pick berries
And go to grandma's across the pond;
I remember you helping to raise me
And I will never forget our bond.
I always wished we lived closer 
Especially in these later days;
I wish I could've been by your side
I wish I could've helped you in some way.
I wish this didn't happen 
Out of all people why you?
I wish I could've taken away your pain
I wish there was more the Dr's could do.
You always kept on fighting
You never did give in;
Unfortunately this was a battle
That i guess you couldn't win.
Your smile was contagious
There is no Aunt that could compare;
But I will keep an eye out for you
And look for you everywhere.
A flickering of a light bulb
A cardinal in a tree
I know if I look hard enough
Right here is where you'll be.
But off to heaven is where you must go 
And we must say so long;
It's your turn to rest easy now
It's our turn to be strong.
Updates
No Project Feeds available
Page 0 of 1, showing 0 records out of 0 total, starting on record 0
No updates available
No contributors available
This Campaign has begun funding. ♥ $5 minimum required. Campaign ends Sunday Oct 08, 11:59 PM UTC
Contributors

0
Funding amount $

2,500.00

$

0.00
Hours to go
Campaign by

1 Campaign(s)
0 Donated campaign(s)
Following 0 campaign(s)
Contributors (
0

)
No contributors available
Followers (

0

)

No followers available