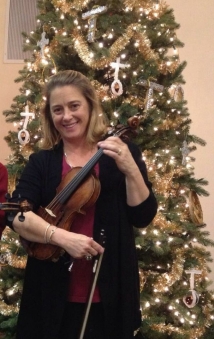 More media files associated with this campaign »
About this campaign
Pamela's funeral will be held at St. Michael's All Angels Episcopal Church, in Overland Park, Kansas at 3pm. Followed by a memorial reception which is TBD. 
In lieu of flowers, my family would appreciate it if contributions could be made here. Thank you for your thoughts and love during this time of grieving. 

Updates
No Project Feeds available
Page 1 of 1, showing 1 records out of 1 total, starting on record 1
In lieu of flowers, the family is asking for donations to help with costs of the funeral and services. Any donations are welcome, thank you for your consideration and love during this grieving process.

Page 0 of 1, showing 0 records out of 0 total, starting on record 0

No comments available

Please login to post comment
Donating 1 other projects.
This Campaign has begun funding. ♥ $5 minimum required. Campaign ends Tuesday Dec 18, 11:59 PM UTC
Contributors

15
Funding amount $

3,500.00

$

817.00
Hours to go
Campaign by

1 Campaign(s)
0 Donated campaign(s)
Following 0 campaign(s)
Followers (

0

)

No followers available