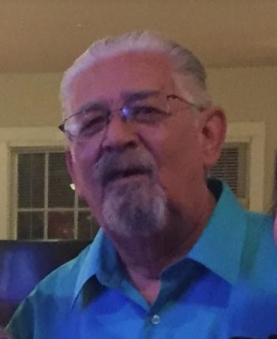 More media files associated with this campaign »
About this campaign
Richard H Martinez of Santa Cruz California will be remembered on Thursday May 18th from 3-9PM for viewing with Rosary at 7PM at 1050 Cayuga Street. On Friday May 19th at 11AM Mass will be at the Star of the Sea also in Santa Cruz. Richard is survived by Marilee Martinez his wife of 44 years. In lieu of flowers, the family has requested assistance with the sticker shockingly high cost of a Santa Cruz service, plot, and burial for beloved Richard - there wasn't anything prearranged.
http://pacificgardenschapel.com/tribute/details/1834/Richard-Martinez/obituary.html#tribute-start 
Also on May 19th later in the afternoon (at about 4PM), there will be a celebration of life gathering at 2395 Delaware Ave, Santa Cruz at the Club House for friends to drop by and have a bite to eat while reminiscing with the family and other Rich supporters.... 
Updates
No Project Feeds available
Page 0 of 1, showing 0 records out of 0 total, starting on record 0
No updates available
This Campaign has begun funding. ♥ $5 minimum required. Campaign ends Friday May 26, 11:59 PM UTC
Contributors

34
Funding amount $

25,000.00

$

3,830.00
Hours to go
Campaign by

1 Campaign(s)
0 Donated campaign(s)
Following 0 campaign(s)