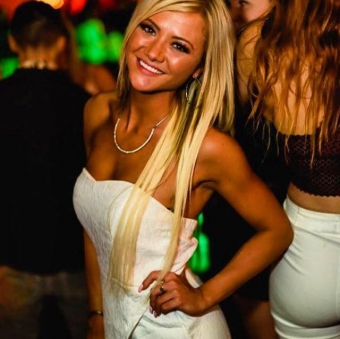 More media files associated with this campaign »
About this campaign
Yesterday the most tragic news most of us will ever have to face surfaced. 
"It is with much sorrow that Sammy's family announces the sudden passing in her 25th year, on Wednesday November 16th 2016.
She will be profoundly missed by her parents Dave and Normalee, and her sister Amanda (Jake).
Loved and cherished by her Grandparents, Ray and Gerry Everett, Marilyn Carter, Arnold and Nancy Corbett, and her Aunts and Uncles, Donna and John Laursen,John and Julie Deboer, Don Schatz, Debbie DeBoer, and Tanya and Doug Pemberton
Sadly missed by many cousins, Shauntel and Brandon Deboer, Alex and Nikki DeBoer, Evan Schatz, extended family and countless friends. 
Predeceased by her Papa Jim Pemberton and Papa Norm Carter."

Anyone who knew Sammy knew her as a kind,loyal, beautiful soul. She had this personality and positive vibe that made even strangers gravitate towards her,
She left such a memory impression on anyone she came in contact with. I have set up this campaign so that anyone who feels that they wish to help, can do so. 
Every little bit helps.
<3

Updates
No Project Feeds available
Page 0 of 1, showing 0 records out of 0 total, starting on record 0
No updates available
No contributors available
This Campaign has begun funding. ♥ $5 minimum required. Campaign ends Friday Dec 02, 11:59 PM UTC
Contributors

0
Funding amount $

3,000.00

$

0.00
Hours to go
Campaign by

1 Campaign(s)
0 Donated campaign(s)
Following 0 campaign(s)
Contributors (
0

)
No contributors available
Followers (

0

)

No followers available