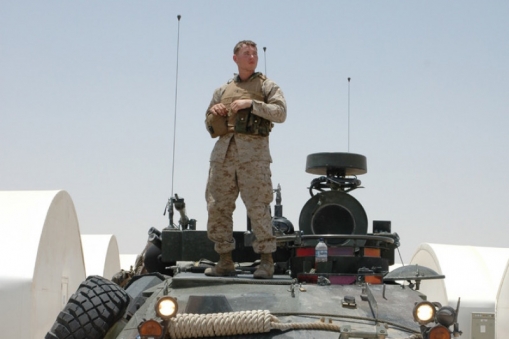 More media files associated with this campaign »
About this campaign
Sgt. Peter Joshua Jernigan was known as Josh to his friends and family. He served eight honorable years with the United States Marine Corps. He last completed his service as a Light Armored Vehicle Repairer.
Josh was incredibly intelligent, strong, brave, loving and generous. He was the definition of a true gentleman and was always willing to help those in need. Josh was always able to fix anything mechanical or computer related. Most who knew Josh, will remember him for his big warm hugs.
Josh leaves behind his wife, maternal grandmother, father, mother, three bothers (two of which are fellow Marines) and a nephew.
At the young age of 32, Josh passed away unexpectedly in his San Diego home.
Josh was granted dual military honors. Sgt Maj Green authorized a heck of a Devil to receive a complete set at Miramar National and in his hometown of Fernandina Beach, Florida. Marine Headquarters says this has only been authorized about a dozen times since the War on Terror began.
Josh was an outstanding Marine and his military record spoke for itself.
His family is very proud to host two ceremonies in California and Florida, but the expense has become too much. The Florida family has maxed out credit cards and emptied bank accounts, but still has $8,000 left in bills to pay.
Please consider donating what you can to help this grieving family.

Updates
No Project Feeds available
Page 0 of 1, showing 0 records out of 0 total, starting on record 0
No updates available
No contributors available
This Campaign has begun funding. ♥ $5 minimum required. Campaign ends Thursday Feb 09, 11:59 PM UTC
Contributors

0
Funding amount $

8,000.00

$

0.00
Hours to go
Campaign by

1 Campaign(s)
0 Donated campaign(s)
Following 0 campaign(s)
Contributors (
0

)
No contributors available
Followers (

0

)

No followers available