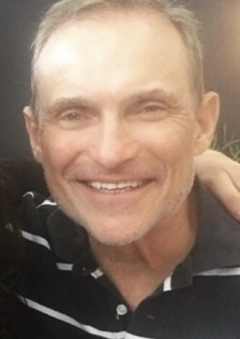 More media files associated with this campaign »
About this campaign
Dear family and friends of the Grads,
We are saddened by the loss of our beloved, Steve Grad, who passed away on Tuesday, March 16th.  He was 70 years old, just 1 month shy of his 71st birthday.   
Steve was a loving brother and father.   He was dedicated to his children and he always gave more than was required of him. His kindness, energy and humor will always be remembered in the many lives he touched. Steve considered everyone he met "mishpocheh," which means "family." He was only too happy to talk baseball, football, B westerns, classic TV shows or history with anyone who was even remotely interested in doing so. 
Steve had a storied radio broadcasting career that spanned 5 decades and his family was so filled with "nachas" (proud of him) for that. 
Even in his weakened state, Steve fought fiercely to stay alive and alert for his family and friends and he welcomed their love with the warm eyes he was known for until his final breath. 
During this difficult time for the Grad family, we offer our condolences and prayers.
In lieu of flowers, the family would graciously accept contributions toward funeral expenses.  
All donations received will be presented to the family following the conclusion of this campaign, on April 13th, 2021.  
Any funds received beyond the campaign goal will be set aside for a Broadcast scholarship in Steve Grad's name as well as Donations to Jewish Charities throughout Southern California.

We thank you in advance and we pray for the Grads during this difficult time.
Organizer, Becky Wu, who helped set up this campaign is a close friend of the Grad Family
Updates
No Project Feeds available
Page 0 of 1, showing 0 records out of 0 total, starting on record 0
No updates available
This Campaign has begun funding. ♥ $5 minimum required. Campaign ends Tuesday Apr 13, 11:59 PM UTC
Contributors

531
Funding amount $

18,000.00

$

24,670.00
Hours to go
Campaign by

1 Campaign(s)
0 Donated campaign(s)
Following 0 campaign(s)