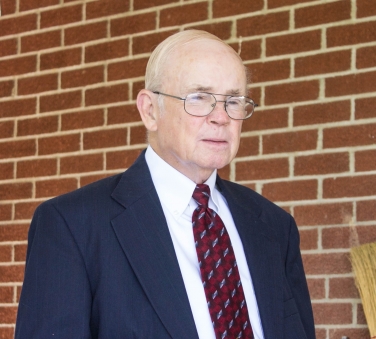 More media files associated with this campaign »
About this campaign
Thomas (Tom) Jackson Tabor, Sr. was a tenacious and dedicated family man, and he assumed that role in a way most natural to him - calm, cool, collected, and full of wry humor.  Tom was a helper, but he made sure he helped without fanfare or acknowledgment - selfless is an inadequate term, but it's hard to think of what word fits Tom's generosity.
Now that Tom has gone on to his Father's home, his wife of 55 years, Velva Tabor, through her children, ask that in lieu of flowers and similar gifts, donations be made to cover excessive medical costs and funeral expenses that compound those costs.
Tom can no longer help the way he once could.  We ask, humbly, for your help to honor him and arrange his final affairs in this extraordinary time of difficulty for our mother.
For a short photo montage, made as a celebration of Tom's life, please see the following: https://vimeo.com/166674091

Updates
No Project Feeds available
Page 0 of 1, showing 0 records out of 0 total, starting on record 0
No updates available
This Campaign has begun funding. ♥ $5 minimum required. Campaign ends Saturday May 28, 11:59 PM UTC
Contributors

17
Funding amount $

5,000.00

$

1,880.00
Hours to go
Campaign by

1 Campaign(s)
0 Donated campaign(s)
Following 0 campaign(s)
Followers (

0

)

No followers available