Step 1 - Enter donation amount
It's up to you. Any amount of $5 or more.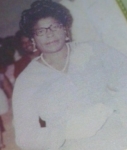 Funding ends Feb 01, 2023
Donors:

0
Donation FAQ

How do I make a donation?
Enter the amount that you want to contribute.
( $5.00 minimum ). You must have a valid credit or debit card in order to make a donation.
Click the " Donate " button.
When is amount charged?
The amount is immediately charged to your credit or debit card and your donation is sent to the Organizers PayPal or Stripe account.
( minus the credit card and administration fee )
IMPORTANT: (The Organizer) will need to link their Stripe or PayPal account to their bank account in order to transfer the funds successfully. This should be done immediately so your funds will be transferred as soon as possible. This can take up to 1-5 days. Any delay in this process will cause further delays.